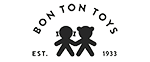 Did you know that a baby elephant is called a calf? Elephants can swim - they use their trunks to breathe like a snorkel in deep water.
Ebu The Elephant in grey measures 22cms/7ins
Her ears make a crinkly sound when you touch them
Suitable from Birth
The World Wildlife Fund (WWF) Cub Club collection is made from the finest and softest materials available. WWF plush is the most eco-friendly plush in the world. It complies to the highest quality standards in the industry and is independently tested and for every plush sold a donation is made to your local WWF office to support their conservation efforts.